It seems that the umbrella does not say that it is a very important thing, but I once got tired of buying umbrellas every season, repairing umbrellas, somehow paying attention to this matter. And I began to look for the iPhone in the world of umbrellas. And then I found the young brand Blunt, bought the largest umbrella, wrote a review (carefully, mate). It was in 2013, just imagine. And now, six years have passed, and I bought myself a new Blunt umbrella, and photograph it next to the old one. What does this mean? The fact that the thing is right! I'll tell you why.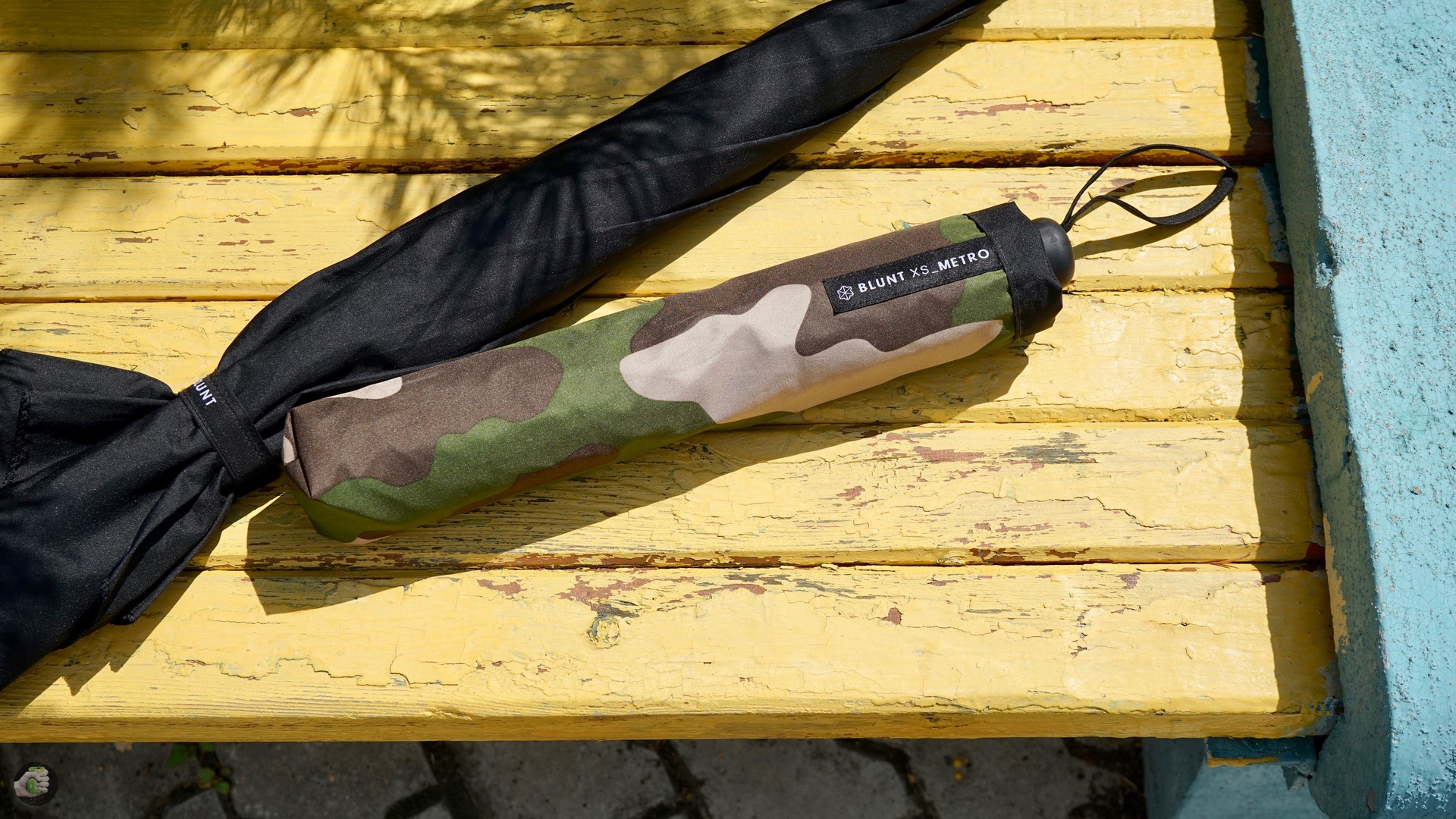 Design
Even if you do not go to the manufacturer's website, you can immediately see many differences Blunt from ordinary umbrellas. First, the spokes are hidden under special pieces of nylon – and not to injure others, and for reliability.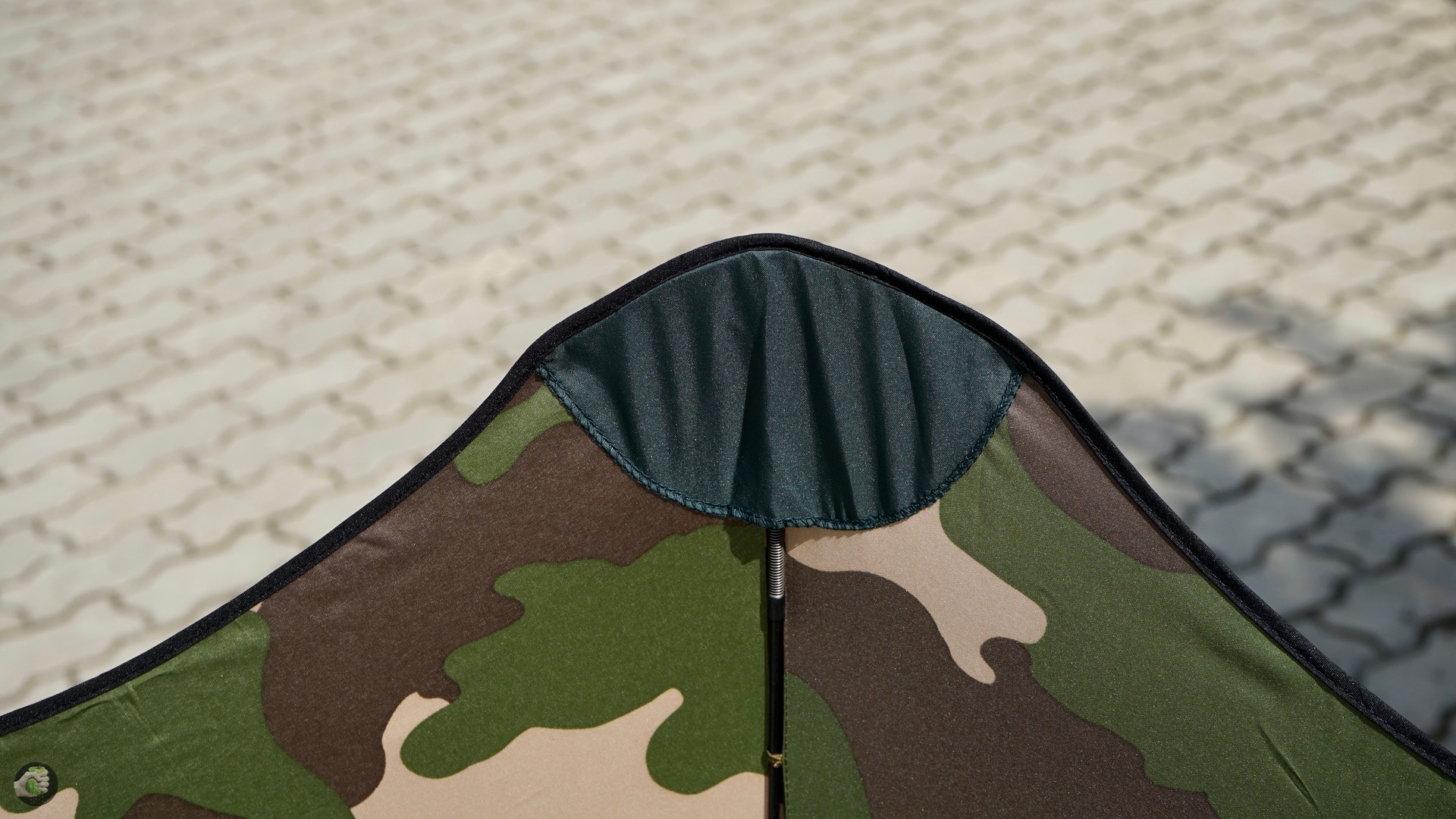 Secondly, the spokes scheme is very cleverly made inside: everything is duplicated, amplified, thought out to the smallest detail. A small umbrella is equipped with a disclosure system, large need to be opened manually.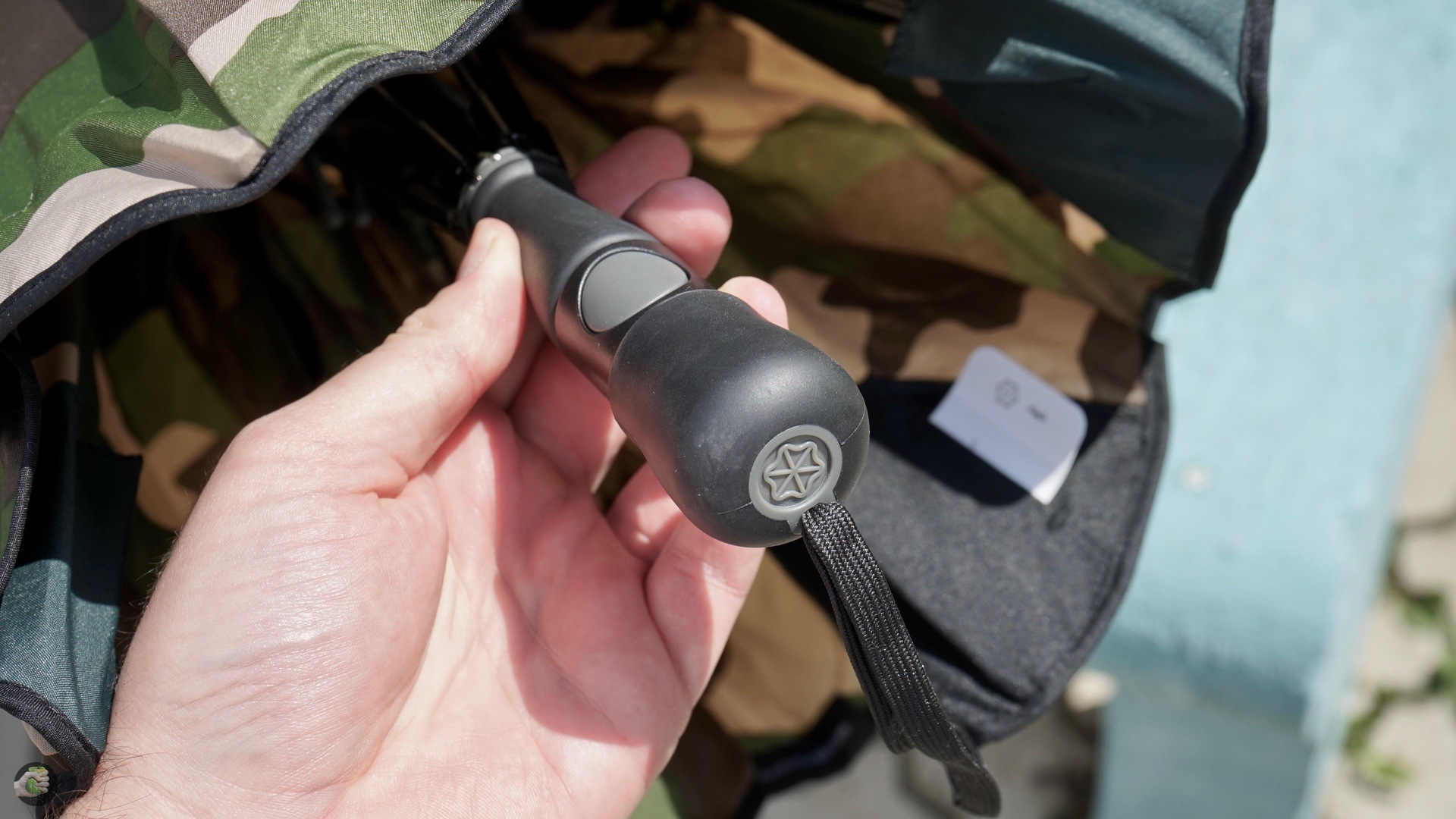 Thirdly, if there is a hellish wind outside, the umbrella will not turn out and break. Again, I must say thanks to the patented design. You can read more here, I was not training, so I would not risk retelling this information.
Blunt Umbrella XS Metro has an excellent case. In addition, there are a bunch of flowers, I counted twelve. From the banal black to camouflage, as in the review. Large umbrellas are available in three colors: blue, black and gray.
A small umbrella has a comfortable rubber handle, and a large umbrella is made of the same material, but larger. Often I wear it, putting it on my shoulder. Like this: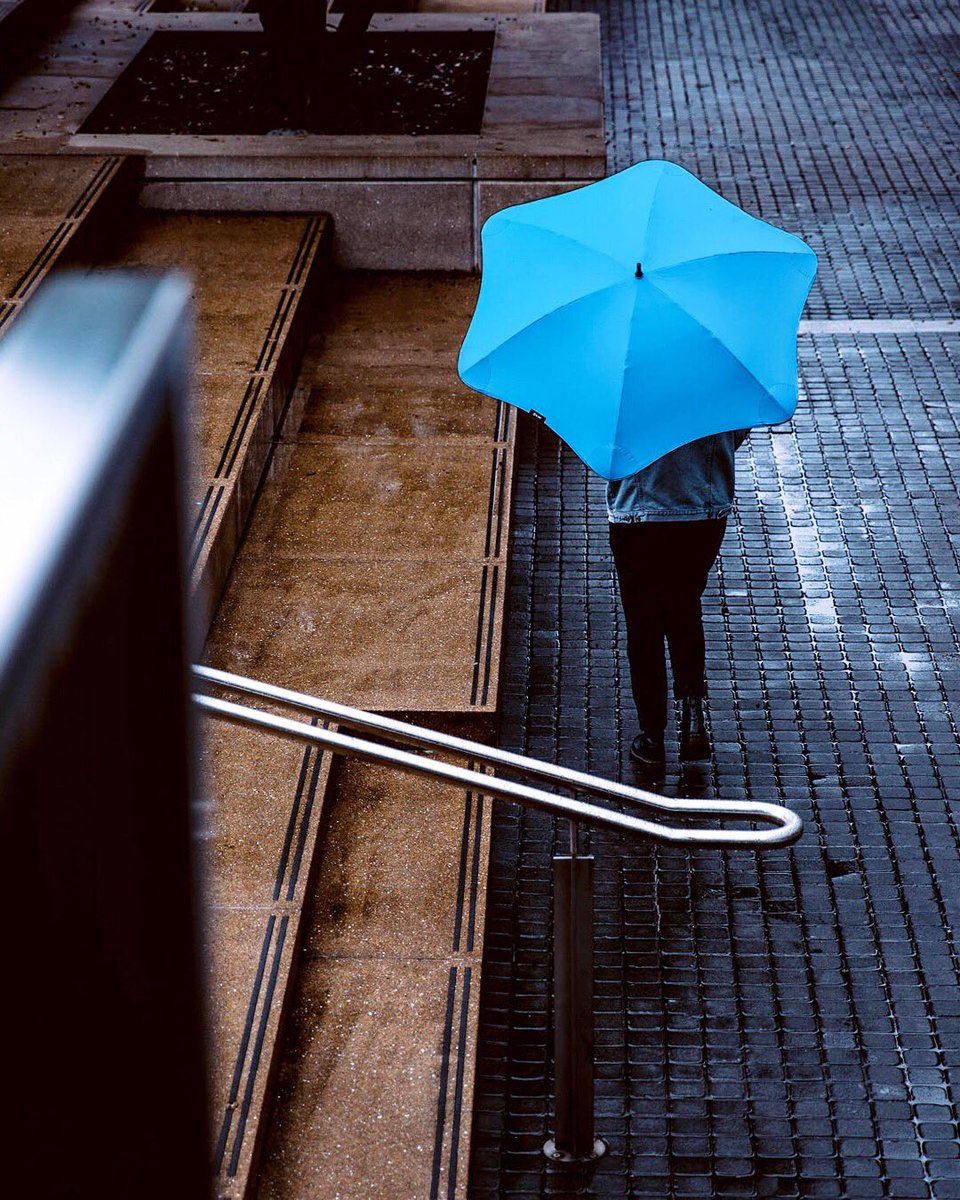 Testing Blunt umbrellas can be viewed here – I think the most clearly shown:
Operating experience
These are very good umbrellas, they do not let in water, they protect from side rain, but it all depends on the right choice of size. Joyful, I unpacked Blunt and decided to walk from the parking to the office. Before buying an umbrella, I did not open (alas). In general, it turned out that the umbrella is very small and would suit the girl more. See for yourself the difference in size:
And when you have almost two meters, Blunt Umbrella XS Metro covers only the top. So I gave it to my wife and stayed with my favorite Blunt Umbrella Classic.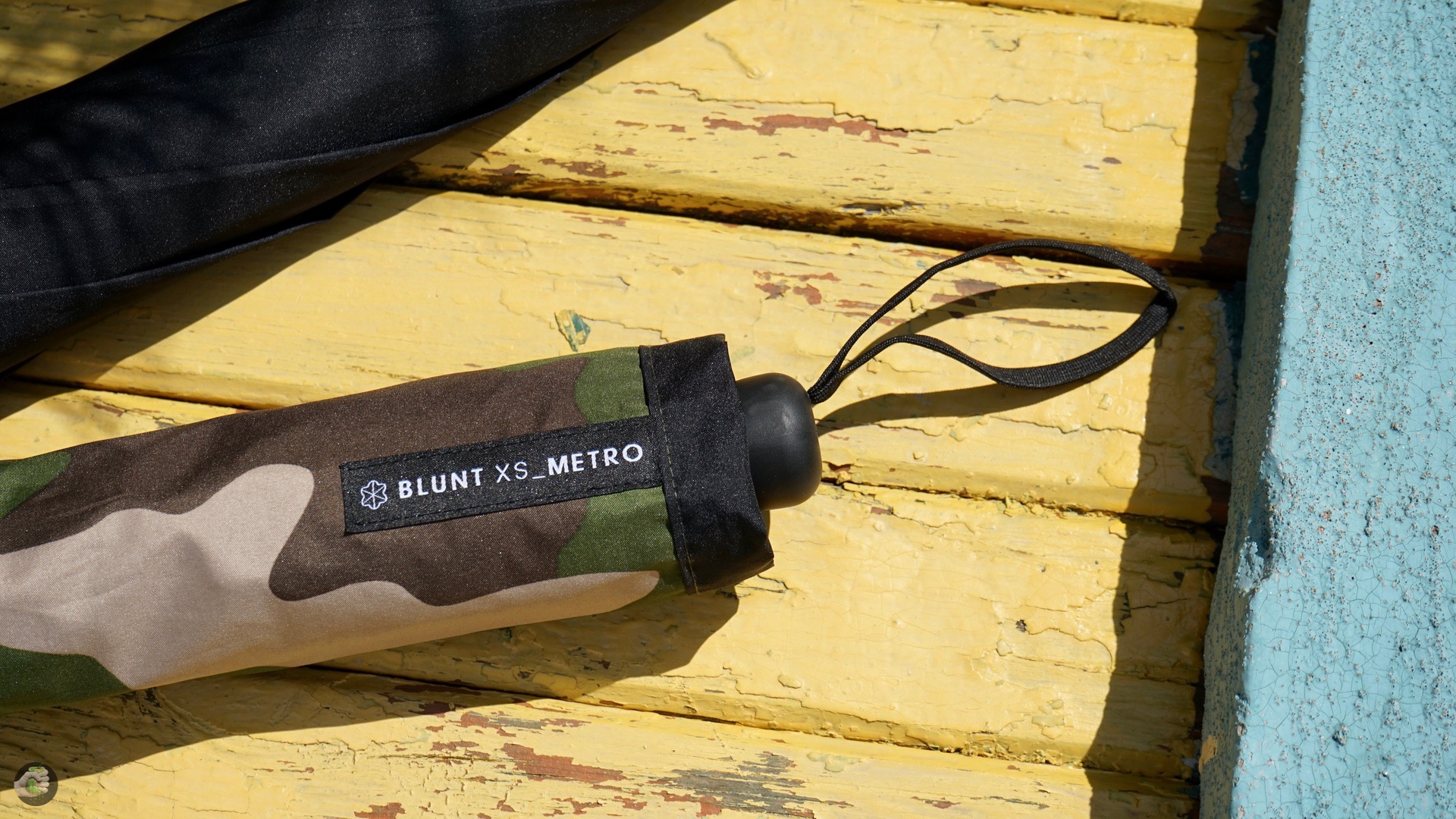 There are also versions of XL and Golf, the latter is really huge, but you can buy it not only for golf, but also for normal daily activities. Especially if you are a big man. Or if you need an umbrella to hide a magnificent bridal dress.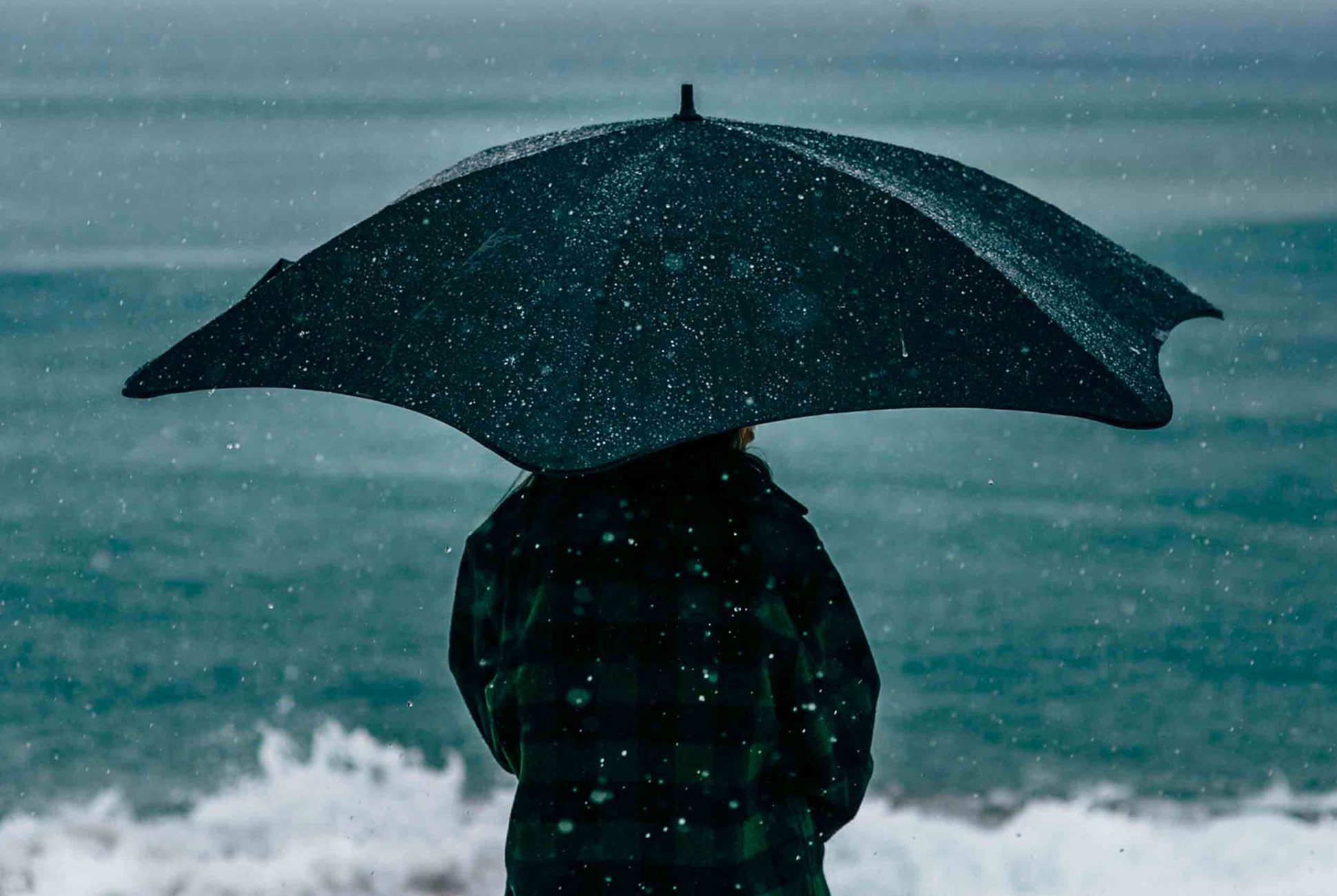 As can be seen on the big Blunt, his life was not spared. Once I forgot him for half a year from a friend and I already thought that I would have to buy a new one, and he came back to me. Once we walked under this umbrella together with the parents. My wife and I were walking a lot in bad weather – and in general, considering how things are going in summer in Moscow, you just have to learn such brands as Swims, Rains, Blunt by heart. However, I will tell you more about it.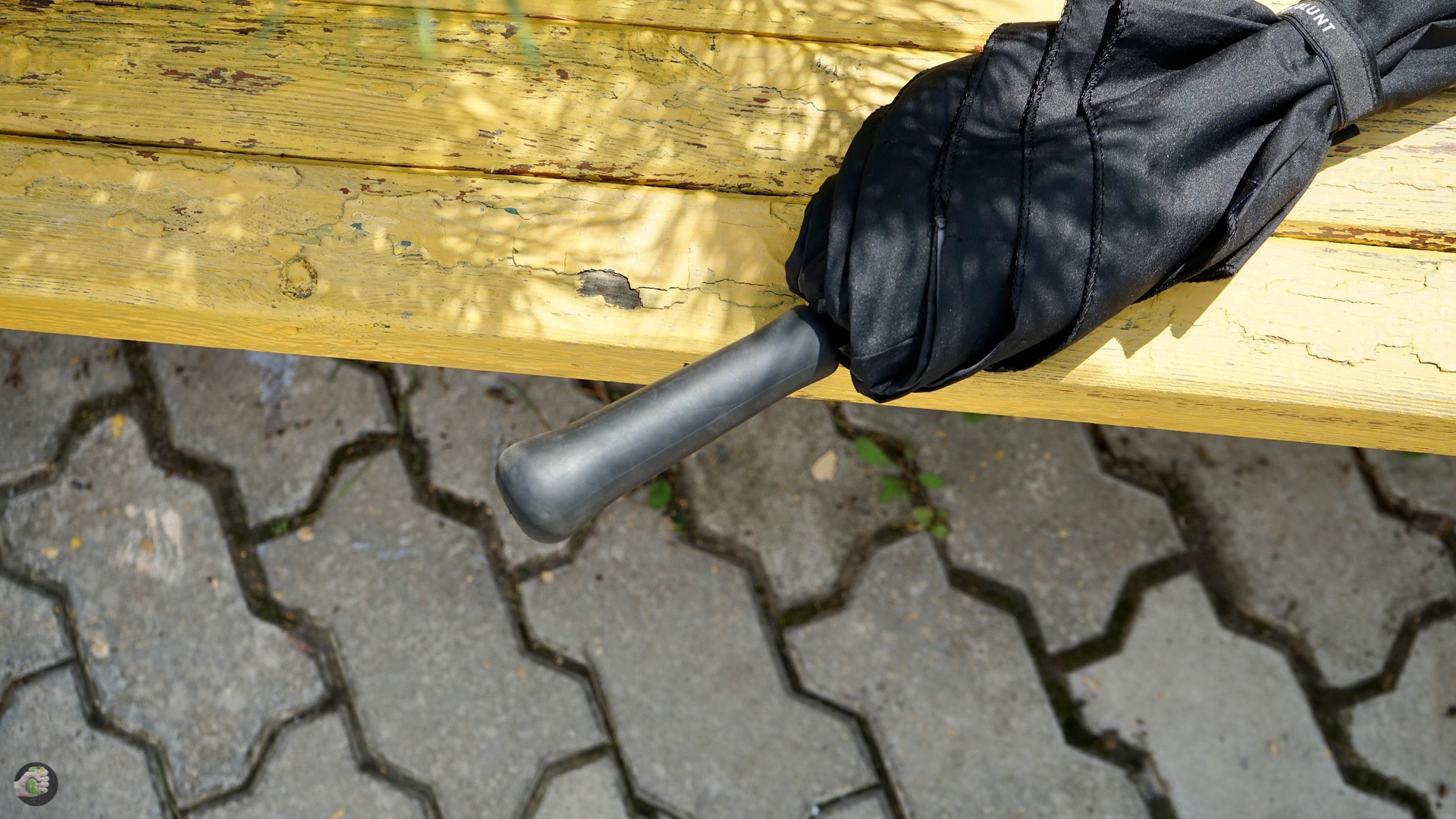 Verdict
Checked over the years, Blunt is a top umbrella for rain of varying severity. But if you are a big man, then do not risk: Metro XS – the model is clearly not for you. Better go and try on the Classic, XL or Golf. Well, the smallest Blunt is best to buy a girlfriend or give mom. She will definitely like this umbrella. By the way, there are many limited versions, created together with clothing designers and so on.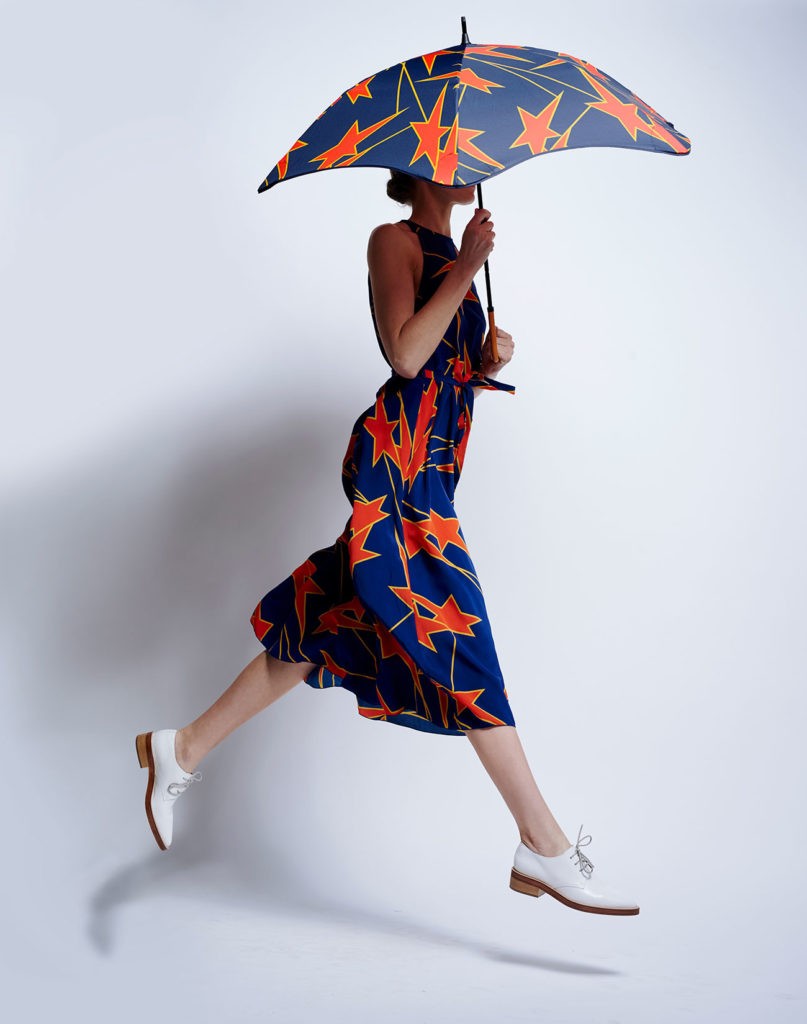 Umbrellas cost from 4970 rubles to 9500 rubles. The range is great, everyone will find something of their own. Alas, even in July it is simply impossible to get along without an umbrella, so I strongly advise Blunt, during the long-term operation the umbrella never failed me.
Choose and buy a Blunt can be here, do not forget to use the promotional code Wylsa for a discount.
. (tagsToTranslate) reviews (t) blunt (t) obzory (t) umbrella
Chief editor of the blog – Erika J. Wells .